and lower lows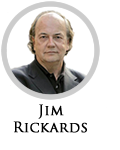 Dear Reader,
Gold could be in a long-term trend right now that spells dramatically higher prices in the years ahead.
To understand why, let's first look at the long decline in gold prices from 2011 to 2015.




The best explanation I've heard came from legendary commodities investor Jim Rogers. He personally believes that gold will end up in the $10,000 per ounce range, which I have also predicted.

But Rogers makes the point that no commodity ever goes from a secular bottom to top without a 50% retracement along the way.

Gold bottomed at $255 per ounce in August 1999. From there, it turned decisively higher and rose 650% until it peaked near $1,900 in September 2011.

So gold rose $1,643 per ounce from August 1999 to September 2011.

A 50% retracement of that rally would take $821 per ounce off the price, putting gold at $1,077 when the retracement finished. That's almost exactly where gold ended up on Nov. 27, 2015 ($1,058 per ounce).

This means the 50% retracement is behind us and gold is set for new all-time highs in the years ahead.

Why should investors believe gold won't just get slammed again?

The answer is that there's an important distinction between the 2011–15 price action and what's going on now.

The four-year decline exhibited a pattern called "lower highs and lower lows." While gold rallied and fell back, each peak was lower than the one before and each valley was lower than the one before also.

Since December 2016, it appears that this bear market pattern has reversed. We now see "higher highs and higher lows" as part of an overall uptrend.

The Feb. 24, 2017, high of $1,256 per ounce was higher than the prior Jan. 23, 2017, high of $1,217 per ounce.

The May 10 low of $1,218 per ounce was higher than the prior March 14 low of $1,198 per ounce.

The Sept. 7 high of $1,353 was higher than the June 6 high of $1,296. And the Oct. 5 low of $1,271 was higher than the July 7 low of $1,212.