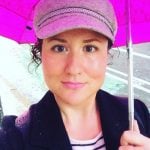 DEMETER STAMELL
Content ProducerMay 16, 2018

The lesson here is that we should all take holidays a hell of a lot more often.

One man's trip to Bali spawned a multi-million dollar business idea, and now he's pretty much rolling around in giant piles of money.

Jake McKeon took his business idea for eco-friendly coconut bowls on Shark Tank, where he scored a $300,000 investment from business investor Andrew Banks and Boost Juice founder Janine Allis.

But Jake's business was already profitable before his TV appearance, and now it's set to get even bigger.

Since starting the business in January 2016, Jake has sold over 100,000 units, and the company grew by more than 500 percent last year alone, raking in $1.2 million in revenue.

"Every year, billions of coconut shells are discarded and burned as waste," the 29-year-old said of the concept behind his business.

"We reclaim these shells and turn them into these beautiful bowls that people love eating from."

Jake said the idea came to him while he was on holiday in Bali, where he spotted coconut bowls being sold as souvenirs.

"I thought it was actually better as a raw shell, so I had a guy make them for me, took them home in my suitcase and began selling them," he said.

Jake said he sources the coconut shells from a coconut farm in Vietnam, and while they only cost a couple of dollars to produce, he sells them for $12.95.

The company – simply called Coconut Bowls – has amassed almost 300,000 followers on Instagram, and Jake said social media has played a huge part in his success.

"Every single day hundreds of our customers are sharing photos of themselves using our bowls on social media, and this amount of user-generated content and exposure has allowed us to grow without paid marketing," he said.

Jake said he was looking for investors so he could bring on more staff as his company continues to grow.

Like to have your opinion heard? Want to win $100? Take our short survey now for your chance to win 1 of 3 $100 gift vouchers.