The famous temple of Tanah Lot. Source: Getty Images

TripAdvisor recently released its 2018 Traveller's Choice report, including a list of the world's Top 25 destinations, based on traveller reviews and ratings of hotels, restaurants, attractions and tour bookings worldwide over a 12-month period.

According to that list, Bali is the fourth-best destination on the entire planet, after only Paris, London and Rome.

The Indonesian island is packed with a daunting array of incredible sights, so we thought we'd help you refine your itinerary with a guide to some of the most compelling things to see and do on Bali.

Uluwatu Temple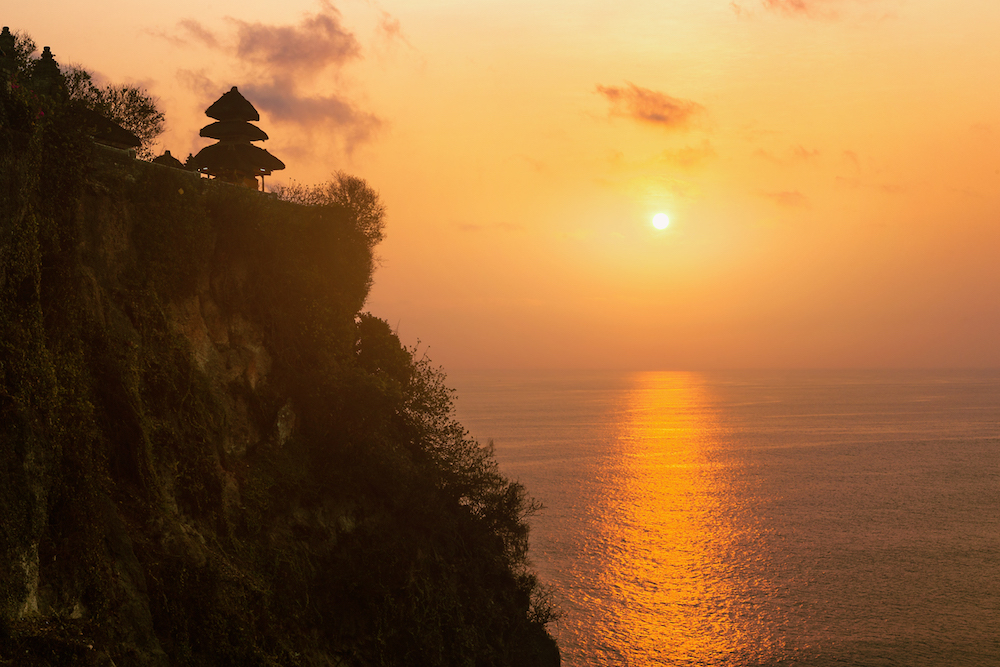 Uluwatu Temple, perched at the edge of a cliff. Source: Getty Images

Located about 30km south of Denpasar, this famous sea temple sits high on a cliff overlooking the Indian Ocean, as if on guard. It's one of the six holiest places of worship on Bali which are meant to provide spiritual balance to the island. Sunset here is a must – afterwards, head to Jimbaran Bay for a seafood dinner at one of the many restaurants.

Sekumpul Waterfalls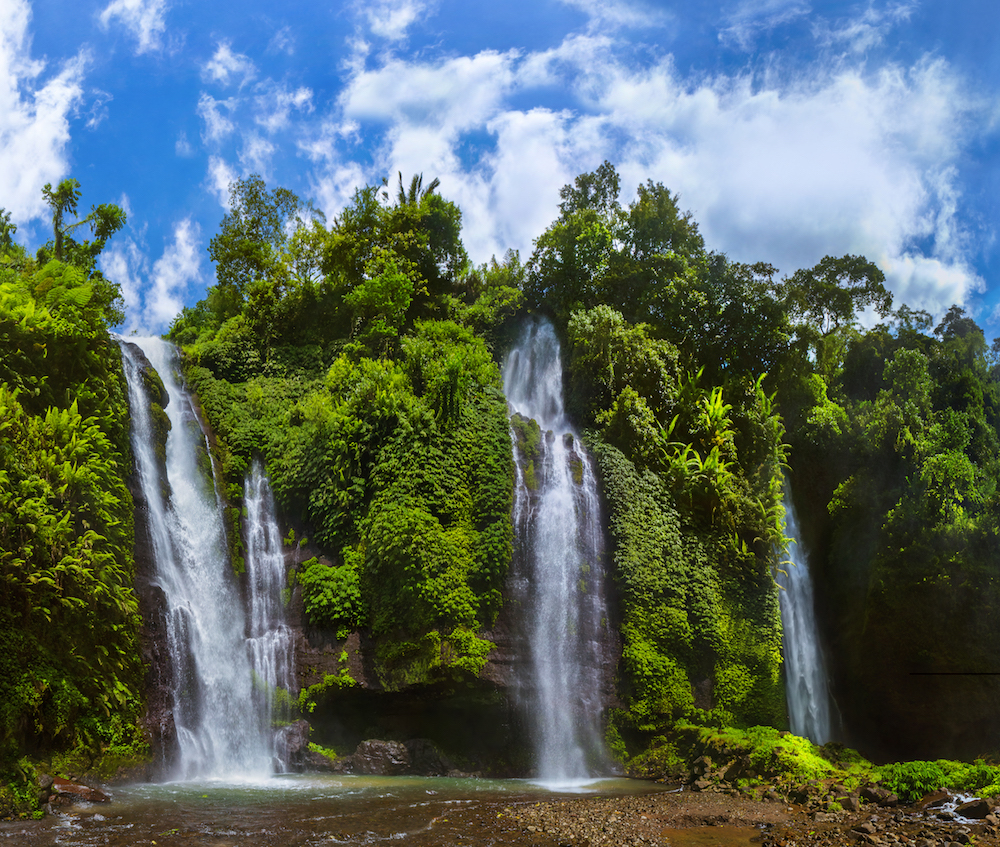 The scenic Sekumpul Waterfalls. Source: Getty Images

Located in the northern part of the island (about an hour's drive southeast from Lovina Beach), the Sekumpul Waterfalls are actually a cluster of cascades and one of Bali's most beautiful natural attractions. However, the picturesque falls are only accessible to the fit and sure-footed as reaching them requires a bit of a jungle trek.

Tegallalang Rice Terraces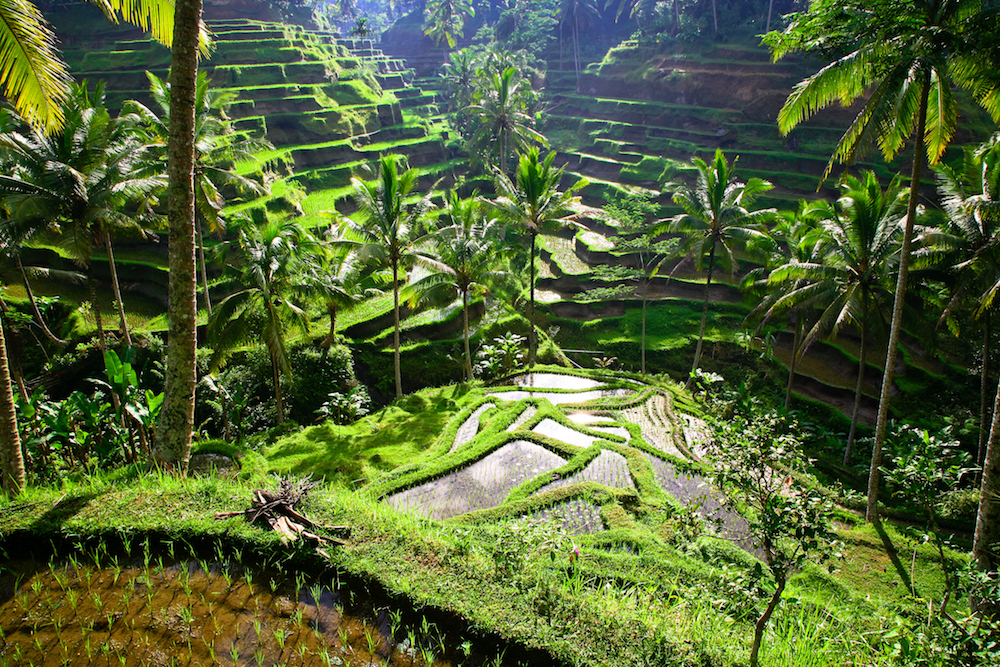 Lush rice terraces near Ubud. Source: Getty Images

One of the most iconic photos you can take in Bali is of these verdant rice fields – layered terraces that line the hills just outside of the famous inland town of Ubud. The emerald-green fields are worked by local rice farmers who use an ancient irrigation system called subak that's apparently been passed down from the eighth century.

Besakih Temple
Besakih Temple, the holiest Hindu temple on Bali. Source: Getty Images

Known as the 'Mother Temple' of the island, Besakih Temple has sat on the southwestern slopes of Mount Agung for more than 1,000 years. It's the most important, the largest and holiest Hindu temple in Bali. Built on six levels, around 1,000 metres up the slope of the mountain, the temple is surrounded by breathtaking scenery.


Tirta Gangga Water Palace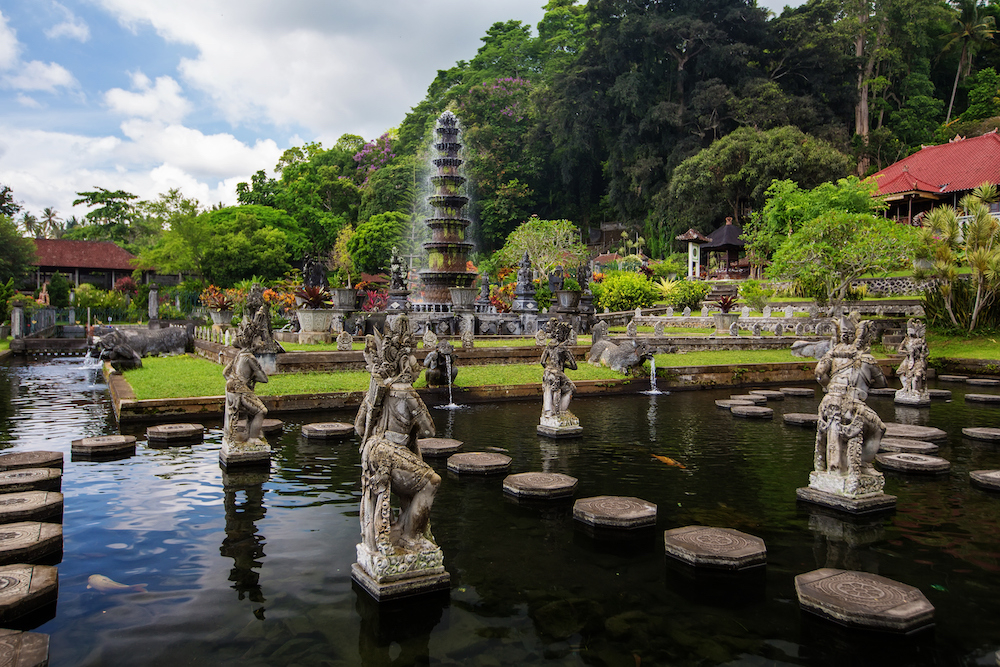 The water gardens of Tirta Gangga. Source: Getty Images

Tirta Gangga literally means 'water of the Ganges' – the holy river that's one of the most sacred places in Hinduism. Formerly a royal palace, the gardens feature myriad reflecting and swimming pools, water-spouting stone sculptures of mythical creatures and a lotus fountain with 11 tiers. Known as the fountain of youth in Bali, it's said that if you bathe in these waters on a full moon, you'll be blessed with lasting youth and your illnesses will be healed.
Mount Batur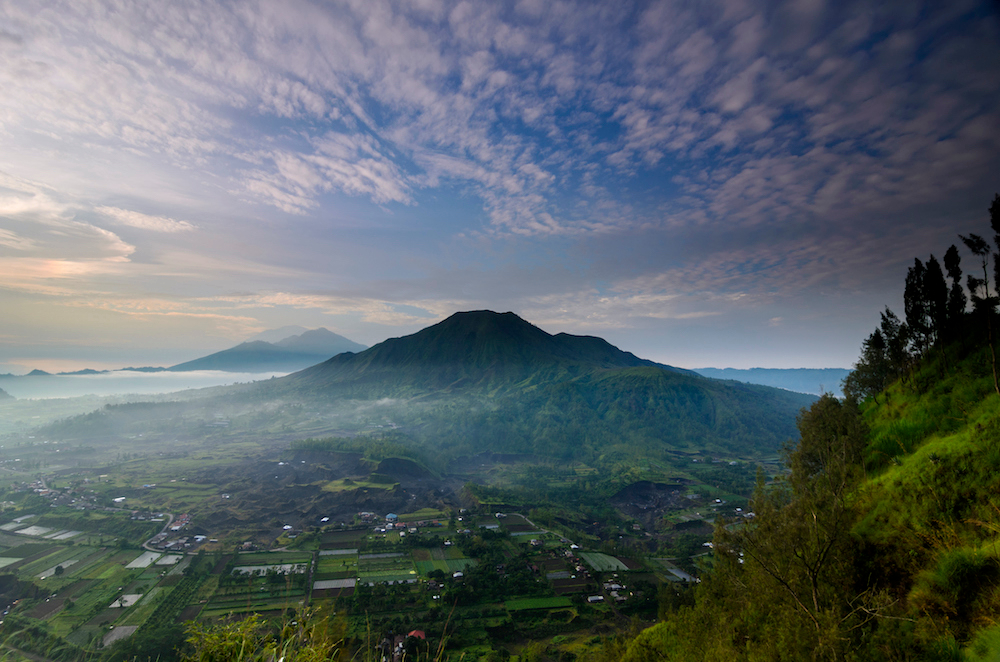 Mount Batur. Source: Getty Images

Mount Batur (known locally as Gunung Batur) is an active volcano located in north-eastern Bali. A sunrise trek is a popular hike for fit and adventurous tourists (it stands at 1,717 metres high). Reach the summit of the ancient volcano and you can watch the sun come up over the sea – and then look across to another volcano, Gunung Agung, the most sacred mountain and highest point on the island.

Tanah Lot Temple

To the Balinese, Pura Tanah Lot [main photo] is one of the most important and sacred sea temples. Located in the sea about 300 metres from shore, it can only be reached at low tide – but non-Balinese visitors aren't allowed inside anyway. Best to watch it from the mainland. It's the most visited and photographed temple in Bali, but you'll have to get here early to nab a spot before hordes of tourist descend for the famous sunsets.